About the company
Hinza is run by us, Karin och Tobias Bachstätter, and we love functional design! It's a privilege for us to be able to work with these bags with which we have historical links and which we use and enjoy every single day.
When weekdays as well as weekends are filled with different activities for everyone in the family, it's great to have one or more Hinza bags at the ready. Then we never have to think about what to use to carry what we need to the swimming baths, a party or on an outing. And of course we always have a stack of Hinza bags when we go off to do our food shopping!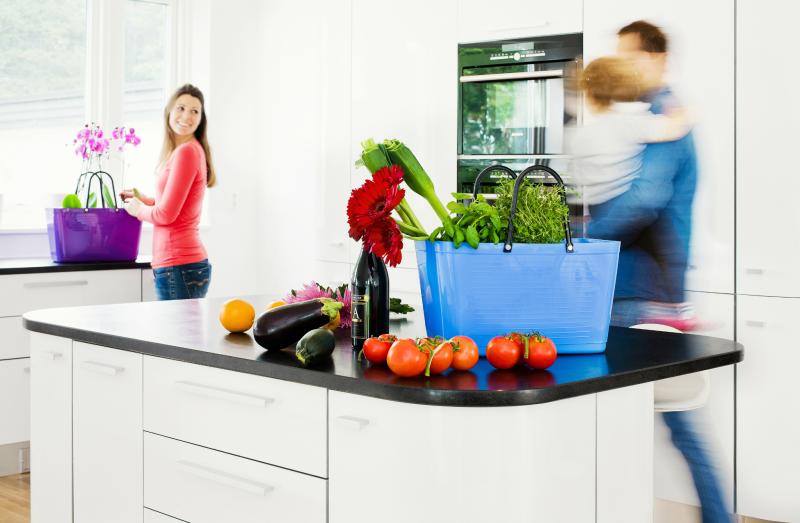 The original Hinza bag was made in the 1950s by Perstorp AB, a company founded by Karin's great-grandfather.
Karin grew up with the bags and has always used them every day. When the family needed more of the bags, she and her parents thought about starting up production again. In 2006 they started the company that was given the name Hinza, after Perstorp AB's former director's villa, Hinza Lycka. The house is now Hinza's office.
The Hinza bags have become a huge success and are sold in design stores in more than 20 countries.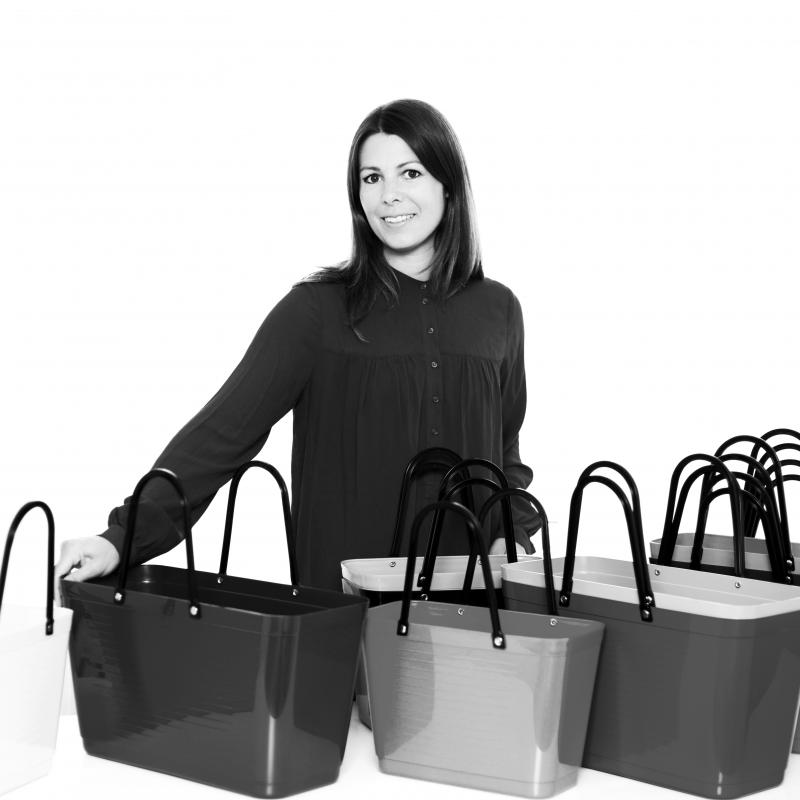 Environment & production
Hinza bags are manufactured in Hillerstorp in Sweden, with much consideration being paid to quality, environment and working conditions. The factory is certified in accordance with ISO-9001 and ISO-14001 with regard to environmental and quality management.
With its proximity to the factory, we at Hinza have excellent control over materials and production, and we can keep transport at a minimum.
All Hinza bags are extremely durable and are made of plastics that can be recycled. The Green Plastic version of the Hinza bag is an even more climate-smart choice as the most of the plastic used is made from sugar cane, which is a renewable source.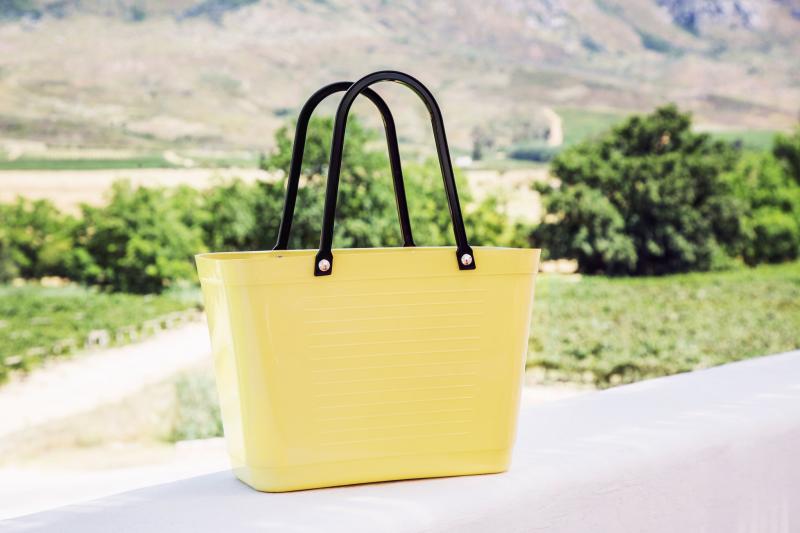 The covers for Hinza bags are made in Poland. Inner bags and cooler bags are made in China in a factory that is continuously visited and checked by authorised international auditors and that complies with Amfori, which is the foremost system for Business Social Compliance Initiative (BSCI).
BSCI applies the international principles for work standards, which protect workers' rights by ensuring a safe, secure work environment, with respect for labour law and human rights.